One of many great talks at FashionSustain (July, 2018): Bandana Tewari
FashionSustain.
The conference.
Since 2018 we are cutting the talks for the Neonyt / Messe Frankfurt. Apart of mid 2019 we also have been recording the sessions. This project is featured on our page as it resonates with the spirit of worldoptimizer to make the world a better place through human collaboration and awareness using system thinking. Letting the project speak for itself with the following quote from their site is the best way to introduce the project …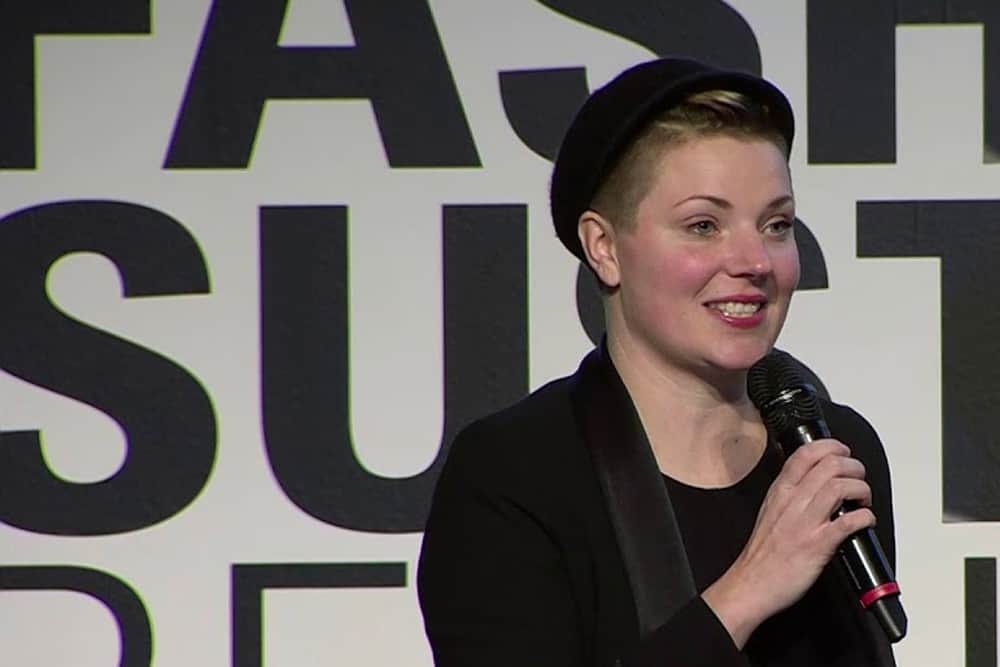 Technology, sustainability and innovation are important drivers of the fashion and textile industry that will revolutionise the sector and its processes and production methods. International conference format Fashionsustain is dedicated to precisely these topics. It shows how the interaction of collaborations, new technologies and sustainability leads to applied innovations. Start. Collaborating. Now.
PS: We also have been cutting all talks for Premium Group FashionTech. Since 2018 these events have been sharing the same location, recently FashionSustain is held separately.